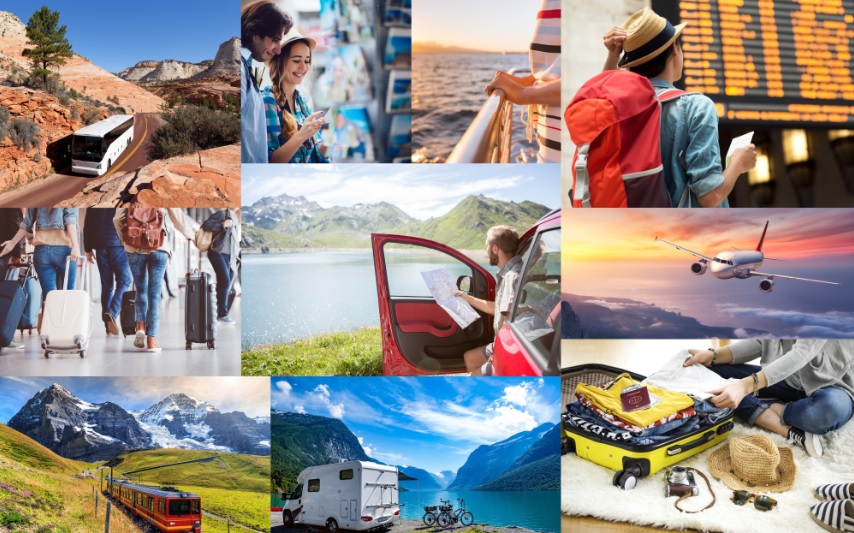 Description
If you're not a Vancouverite—or you're unfamiliar with British Columbia's Lower Mainland—you might think that the North Shore is simply one more spectacularly scenic backdrop to a city already blessed with loads of scenic allure. And you would be wrong. The North Shore is not only uncommonly beautiful; it's also teeming with things to do.
The city and district of North Vancouver are east of the Lions Gate Bridge; the district of West Vancouver spreads along the northern shore of Burrard Inlet from the bridge west to Horseshoe Bay. There's no manufacturing or industry here; "West Van" is primarily residential. It's also affluent, and there are many gorgeous and expensive homes tucked away on winding little streets or perched high on hillsides. All of West Vancouver is situated on slopes of the Coast Mountains, which means that most of these homes enjoy enviable vistas of water, trees, mountains or all three.
The Lions Gate Bridge, which connects Stanley Park and the North Shore, is the gateway to West Vancouver. This suspension bridge crosses the first narrows of Burrard Inlet, which accounts for its official name, the First Narrows Bridge; "lions gate" is a reference to two mountains known as the Lions.
Construction of the 1,795-metre (5,890-ft.) span began in 1937, and the bridge opened to traffic in 1938. It's similar in appearance to San Francisco's Golden Gate Bridge (although bright green rather than bright orange). Another similarity it shares with Golden Gate is the view from the bridge—it's gorgeous whether you're coming or going. The Guinness family (of beer fame), who for a time owned land on the North Shore, purchased decorative white lights for the bridge in 1986 as a gift to Vancouver, turning it into a distinctive nighttime landmark.
Marine Drive is West Vancouver's main thoroughfare. It runs from the bridge west to Horseshoe Bay, usually within sight of water, passing lovely neighborhoods and commercial blocks packed with shops and restaurants. Ambleside, between 11th and 23rd streets, is one of West Vancouver's oldest neighborhoods. The Centennial Seawalk in Ambleside Park is a breezy waterfront promenade that's a favorite spot for walkers, joggers or anyone who loves to gaze out onto the water and contemplate the awesome views of the bridge and Stanley Park. There's a long, sandy beach and a concession stand where you can grab a cheeseburger or an ice cream cone.
Ambleside also has art galleries and antique shops. The Silk Purse Gallery, 1570 Argyle Ave. (on the waterfront near John Lawson Park), is a comfy old cottage that used to be a haven for honeymooners. It's now home to the West Vancouver Community Arts Council, which presents rotating art exhibits and a series of summer concerts; for ticket information phone (604) 925-7292. Local artists exhibit at the Ferry Building Gallery, a lovingly restored heritage building at 1414 Argyle Ave.; phone (604) 925-7290.
Dundarave is another exceedingly picturesque little seaside community. Stroll along the water once again at Dundarave Park, at the foot of 25th Street, with Cypress Mountain looming in the distance. Old-fashioned lamp posts are installed on Marine Drive between 23rd and 25th streets, flowers cascade from hanging baskets, and the 2 blocks are filled with eateries and specialty shops. It's a nice area to spend an hour or two. Have lunch at the Red Lion Bar & Grill (2427 Marine Dr.), a classic British-style pub—think dark wood walls, stained glass and several fireplaces when the weather's nippy—or stop for coffee and a muffin at Delaney's Coffee House (2424 Marine Dr.).
Marine Drive presses on to Caulfeild (yes, that spelling is correct), an exclusive residential community of narrow, precipitously winding streets and expensive homes shielded by tall privacy hedges. Almost every bend and curve of the road offers a brief, tantalizing water view. Walking the trails in Lighthouse Park, a protected stand of old-growth coastal forest, is well worth your time.
Past the Lighthouse Park turnoff Marine Drive winds north toward Horseshoe Bay. Side streets lead to tucked-away little green spaces like Kew Park (accessed via Kew Cliff Road and Seaside Place). The multimillion-dollar homes along Kew Cliff Road have stunning views of the Strait of Georgia. A bit farther north Marine Drive winds around Fisherman's Cove, bristling with the masts of pleasure craft moored at the West Vancouver Yacht Club.
Follow the signs to Horseshoe Bay, the North Shore's western bookend. This is where ferries depart for Vancouver Island and the Lower Mainland's "Sunshine Coast." The little community is another North Shore jewel. Take Nelson Avenue off Marine Drive, which leads to the ferry terminal and marina. BC Ferries chug in and out of port while sea gulls wheel overhead. Tree-covered slopes frame Horseshoe Bay, houses perch high above the water and the Coast Mountains loom in the distance. Charming really doesn't begin to describe it.
"Downtown" Horseshoe Bay has just a couple of streets, which makes it perfect for strolling. Browse a few art galleries. Lean against a dock piling and watch the waterfront activity. Get fish and chips or an oyster burger from one of the takeout restaurants on Bay Street and take your feast to Horseshoe Bay Park, where there are picnic tables, a little gravel beach, a playground, two totem poles and a massive cast-bronze propeller that came off a whaling ship. Listen to the gulls and breathe in the sea air. Now this is an afternoon outing.
Backtrack to Marine Drive and turn right instead of left (which will take you back to Hwy. 99). Stay on Marine Drive and you'll reach Whytecliff Park. Designated Canada's first salt water Marine Protected Area (MPA) in 1993, it's located at the entrance to Howe Sound and is known for excellent scuba diving. Seals frolic along this rugged stretch of coastline, and there's a pebbly beach to explore. Or just relax at the park's observation pavilion and—you guessed it—admire the view.