Winnipeg NightlifeWinnipeg offers plenty of things to do after dark. Whether you're in the mood for cocktails and local beers or a night out at a Winnipeg Jets hockey game, here are some of your best options for Winnipeg nightlife. (Note: The legal drinking age in Winnipeg, Manitoba, is 18 years of age.)
Best Nightlife in Downtown Winnipeg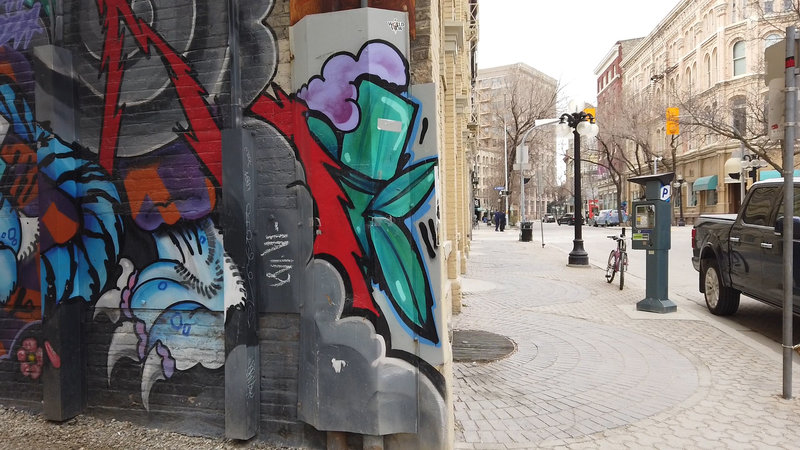 AAA/Katie Broome
Chat with artists and browse pop-up shops during First Fridays in the Exchange, a free event held on the first Friday evening of the month in the Exchange District. Participating art galleries, boutiques and Winnipeg bars in the Exchange District (a 20-block area centered at 133 Albert St.) cater to the after-dark crowd with special events and deals from 5 to 9 p.m.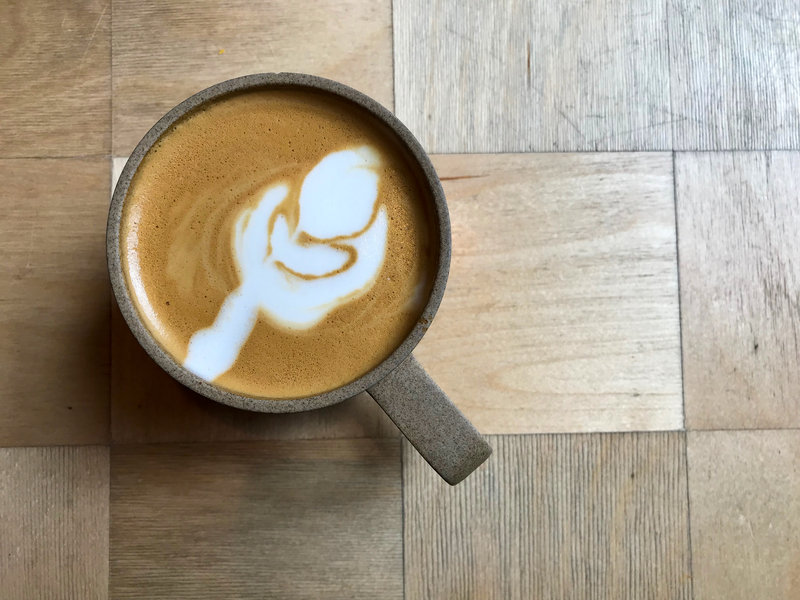 AAA/Katie Broome
Coffee shop and restaurant by day, bar and event space by night, hipster-friendly Forth (171 McDermot Ave.) promises a night out like a true Winnipeg local. Head down to the basement level for specialty cocktails, live music and various events in a candlelit room (just not on Mondays when the bar is closed), or ascend to the rooftop patio (open Tues.-Sat. weather permitting) for drinks with a view. Check their website to see what's on.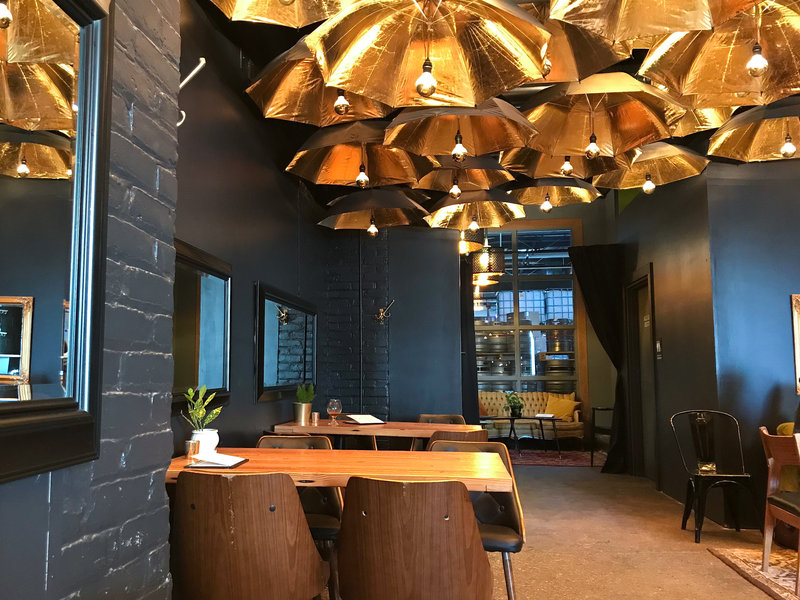 AAA/Katie Broome
If you speak the language of hops and IBUs, you'll be happy to know that Winnipeg's craft beer scene is booming thanks to recent changes to Manitoba liquor laws. Two Winnipeg brewpubs are worth a stop: Nonsuch Brewing Company (125 Pacific Ave.) pours Belgian-style ales in a cozy, Instagram-worthy taproom, while Little Brown Jug (336 William Ave.) serves their signature pale ale in an industrial building that once served as the livery stables for City Hall. (Note: Many Winnipeg breweries are closed on Sundays and Mondays.)
Best Nightlife Near The Forks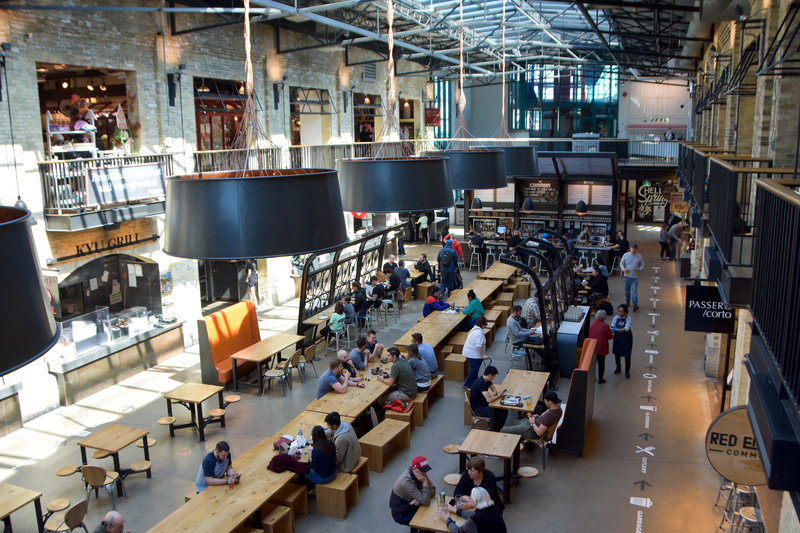 AAA/Katie Broome
Gather 'round long communal tables and sip on Canadian craft beers and international wines at The Common, located inside The Forks Market food hall (1 Forks Market Rd.). If you'd rather wander than sit, you can take your drinks with you as you browse the market's food stalls and kiosks on the ground floor. Expect a great selection of libations, as The Common's beer and wine lists are carefully curated by one of the top sommeliers in the world.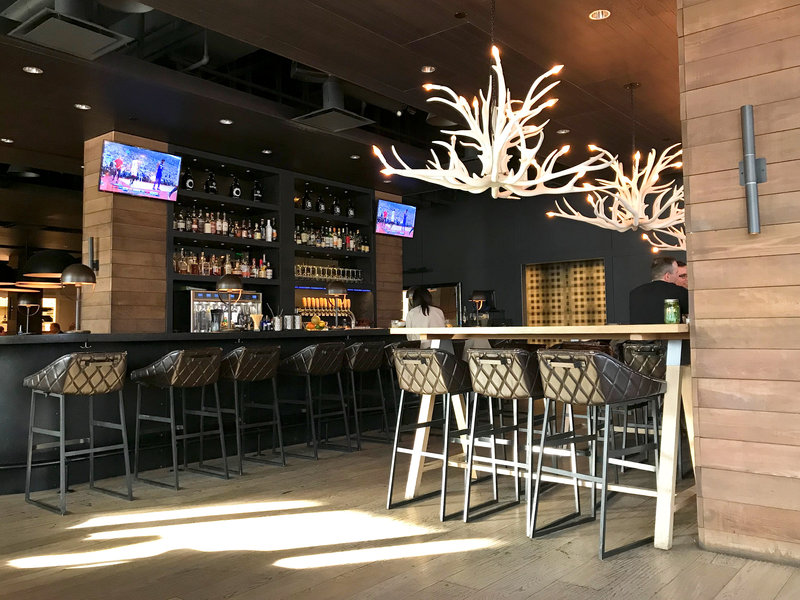 AAA/Katie Broome
Linger over handcrafted cocktails, desserts, digestifs and non-alcoholic cocktails at SMITH , the AAA Three Diamond restaurant inside Inn at the Forks (75 Forks Market Rd.). The lounge is a popular place to congregate on Friday and Saturday evenings for live music, and an outdoor patio draws a crowd in summer.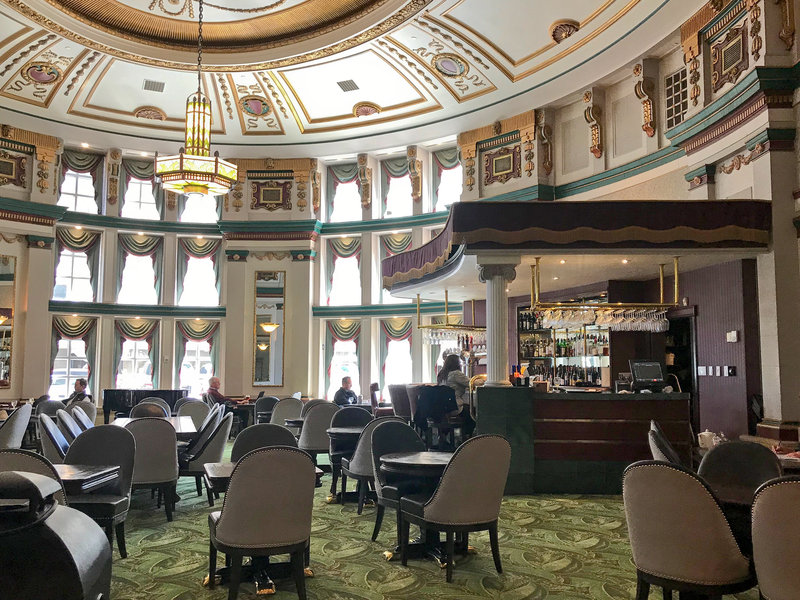 AAA/Katie Broome
Another Winnipeg hotel bar near The Forks has a good nightlife scene: The Palm Lounge at The Fort Garry Hotel Spa & Conference Centre (222 Broadway). A soaring domed ceiling and nightly live music will make for a memorable evening whether you're looking for a romantic night out or a nightcap after a long day of sightseeing.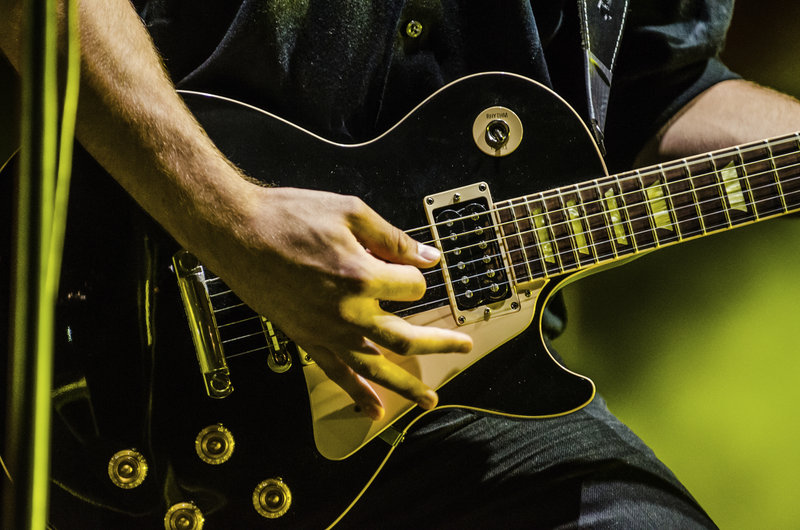 Marc Dufresne/iStockphoto.com
While many bars in Winnipeg are closed on Sundays, the Times Change(d) High & Lonesome Club (234 Main St.) throws its doors wide open on Sunday evenings for its long-running blues jam, a favorite among Winnipeggers. You can count on live music a few other nights of the week at this gritty-yet-friendly honky-tonk; check the online calendar for the current schedule.
Family-Friendly Nightlife with Kids
iStockphoto.com/JohnAlexandr
Hockey is big in the 'Peg, and cheering on the National Hockey League's Winnipeg Jets at a home game is one of the fun things to do with kids in Winnipeg after dark. Home games take place at Canada Life Centre (300 Portage Ave.), said to be one of the loudest arenas in the league. The Jets' regular season runs October through April.