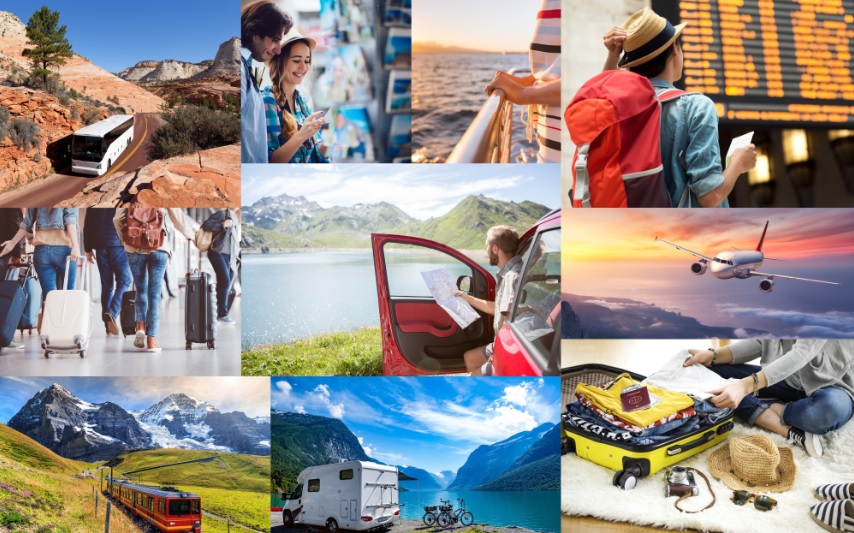 Description
Reached by hwys. 1 and 93, Yoho National Park covers 1,310 square kilometres (507 sq. mi.) and is west of the Great Divide and Banff National Park. In the Cree language, yoho is an exclamation of wonder appropriate to the park's spectacular rock walls and towering waterfalls.
At the center of the park's history is Canada's first trans-continental railway. Following the route originally discovered by Sir James Hector, the Canadian Pacific Railway laid tracks through Kicking Horse Pass in 1884. The park was established two years later as a tourist destination for passengers on the newly completed rail line. In 1962, the Trans-Canada Highway opened along this same route.
Takakkaw Falls ("magnificent" in Cree) drops 380 metres (1,265 ft.) in all. Its highest sheer fall is 254 metres (833 ft.), making it one of the highest waterfalls in Canada and a visible landmark along the well-known Iceline trail.
Other highlights in the park include Natural Bridge, Emerald Lake, Wapta Falls and the Canadian Pacific Railway's Spiral Tunnels. Twisting their way under Mount Ogden and Cathedral Mountain, trains can be seen entering and exiting the Spiral Tunnels from the viewpoints on the Yoho Valley Road and the Trans-Canada Highway, 8 kilometres (5 mi.) east of Field.
Nestled high in the mountains are the famous Burgess Shale fossil beds. Discovered in 1909, these exquisitely preserved 505 million-year-old soft-bodied fossils draw visitors to Yoho National Park each year. The park's visitor center, located in Field, hosts an interactive exhibit and display of some of the many fossils found in the park.
General Information
The park is open all year; Parks Canada operates facilities during the spring, summer and fall. In winter it is popular with ice climbers, and cross-country and backcountry skiers as well as hikers and backpackers in other seasons. During the summer months, canoes and rowboats are available for rent at Emerald Lake.
The park's visitor center, located on Hwy. 1 in Field, is open daily 8:30-7, June-Sept.; 9-5, in May and Oct.-Dec.; 9-4:30, rest of year. Phone (250) 343-6783 for schedule, or (888) 773-8888 rest of year. The adjoining washrooms are open year-round.
The Trans-Canada Highway traverses the park and provides access to most attractions. The 13-kilometre (7.8-mi.) Yoho Valley Road leading to Takakkaw Falls is open mid-June to mid-October, weather permitting.
Access to Burgess Shale fossil beds is restricted to guided hikes July-September. Parks Canada offers two guided hike programs: Walcott Quarry, at 22 kilometers (14 mi.), and Mount Stephen Fossil Beds, at 9 kilometres (6 mi.). Fees range from $52.38-$66.67 and reservations are required (reservation fees $10.48-$12.86); phone (877) 737-3783.
Yoho has four front-country campgrounds with site prices between $16.76-$26.10 per night. Firewood and permits are an additional $8.38. Visitors venturing into the backcountry require a wilderness pass to stay overnight; passes are available from the visitor center for $9.33 per person per night.
Fishing, particularly rewarding to those in search of a variety of trout, requires a $32.67 annual permit or a $9.80 1-day permit from the visitor center. Anglers are allowed to fish in most lakes and rivers in the park.
ADMISSION
ADMISSION to the park $9.33; $7.90 (ages 65+); $4.67 (ages 6-16); $18.67 (all occupants of a private vehicle with up to seven people). An annual pass, valid at most Canadian national parks, marine areas and historic sites, is available.
PETS
PETS are permitted in the park provided they are on a leash at all times.
ADDRESS
ADDRESS inquiries to the Superintendent, Yoho National Park, P.O. Box 99, Field, BC, Canada V0A 1G0; phone (250) 343-6783.
GEM_DESCRIPTION
Takakkaw Falls, one of the highest waterfalls in Canada, is but one natural wonder that explains how the park got the name "Yoho," an exclamation of wonder in the Cree language.