AAA Inspection Details
Noteworthy by meeting the industry-leading standards of AAA inspections.
Presentation, Ingredients, Preparation, Menu
Attentiveness, Knowledge, Style, Timeliness, Refinement
Style, Materials, Tables, Seating, Ambience, Comfort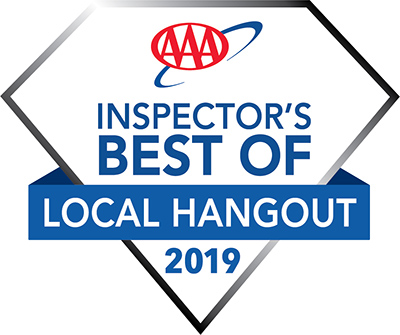 I loved the spacious patio and lawn area here that is perfect for a lazy Saturday with friends!
AAA Inspector Notes
This pizza joint has a relaxing atmosphere that is perfect for a gathering with friends or a casual dinner with family. The menu features a variety of pizzas, calzones, salads and appetizers. The wood-fired pretzel is delicious and a great start to the meal; if ordering for a large group, you may need two orders. The brewery that is connected to the restaurant offers great local brews.
Location
2600 Clinton Ave W 35805
More Information
Quick Serve. Lunch and dinner served. Full bar, patio dining. Accessibility (Call).