AAA Inspection Details
Trendy food skillfully presented in a remarkable setting.
Presentation, Ingredients, Preparation, Menu
Attentiveness, Knowledge, Style, Timeliness, Refinement
Style, Materials, Tables, Seating, Ambience, Comfort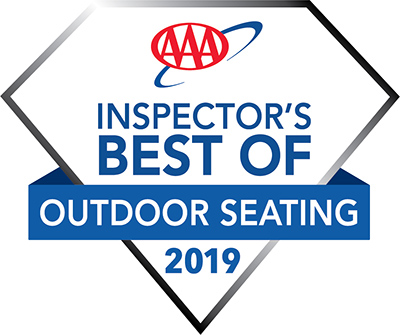 The beautiful outdoor patio and Keet's corner bar is a great spot to meet or mingle over craft cocktails, microbrew beers and interesting wines.
AAA Inspector Notes
First you will notice the trendy, custom design and décor with open spaces and roll up doors that let the outside in. The menu is familiar and exciting at the same time, with southern influenced dishes like barbecued shrimp and rice grits or the Mississippi blue rice cakes with charred corn and soybean succotash. Other options include steaks, burgers, and the charred Miso salmon or the crawfish and shrimp pasta with tomato beurre blanc.
Location
1620 Market St 72211
More Information
Casual Dining. Lunch and dinner served. Full bar, patio dining, happy hour. Accessibility (Call). No A/C.