AAA Inspection Details
Noteworthy by meeting the industry-leading standards of AAA inspections.
Presentation, Ingredients, Preparation, Menu
Attentiveness, Knowledge, Style, Timeliness, Refinement
Style, Materials, Tables, Seating, Ambience, Comfort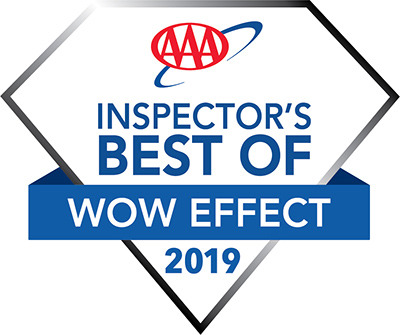 If you enjoy finding driftwood on the beach as I do, you'll love this place. They have it floor to ceiling!
AAA Inspector Notes
Since 1986, the owner of this restaurant has been catching the fish for this downtown restaurant daily. Meals are served in the rustic ambience of a natural driftwood dining room. The chefs prepare a wide variety of fish and seafood dishes Arubian style. All meals come with pan bati, a type of cornbread. Tasty starters include seafood chowder, crab cakes and coconut shrimp with a sweet and sour sauce. For the landlubber there is filet mignon and rack of lamb. Save room for the flan.
Reservation
Reservations suggested.
More Information
Casual Dining. Dinner served. Full bar.