AAA Inspection Details
Trendy food skillfully presented in a remarkable setting.
Presentation, Ingredients, Preparation, Menu
Attentiveness, Knowledge, Style, Timeliness, Refinement
Style, Materials, Tables, Seating, Ambience, Comfort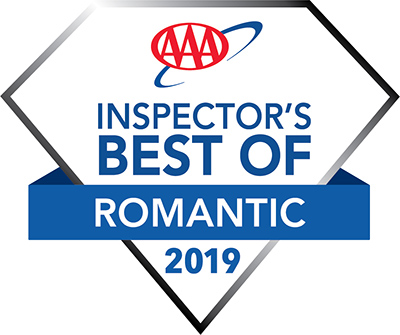 When I stepped into the courtyard of this 1916 monumental home the thoughtfully placed lighting and soft music created an instant romantic aura.
AAA Inspector Notes
Historic. This family country home has been transformed into one of Aruba's finest dining establishments. Enjoy your meal in the richly adorned dining room or the romantic courtyard (my favorite). The cuisine is a mix of European classics, like scallops au gratin and escargot, and dishes inspired by Caribbean, Asian and even Spanish cuisines, such as the seafood paella, a medley of seasoned seafood over saffron rice. The selection of Grandma favorites, like the cheese croquettes, are worthy considerations.
Reservation
Reservations suggested.
More Information
Fine Dining. Dinner served. Full bar, patio dining.