AAA Inspection Details
Trendy food skillfully presented in a remarkable setting.
Presentation, Ingredients, Preparation, Menu
Attentiveness, Knowledge, Style, Timeliness, Refinement
Style, Materials, Tables, Seating, Ambience, Comfort
Restaurants have overall ratings in the top 20% for their Diamond Rating level, plus no member complaints in the past 12 months.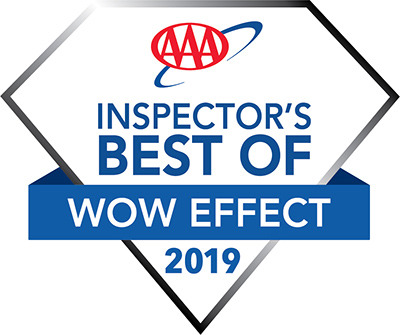 Many stars have been known to frequent the lounge, including Marilyn Monroe. Sitting at her favorite booth overlooking the gardens is unforgettable.
AAA Inspector Notes
Classic Historic. This legendary old Hollywood spot has a long history of hosting stars and deal-makers for a power lunch or elegant dinner. Since opening in 1941, prior guests such as Fred Astaire would cozy up in one of the intimate booths. The mostly local organic fare has a hint of Italian flair. Classic menu staples include the spicy tortilla soup and the McCarthy salad which is made with chopped chicken, eggs, red beets, tomatoes, applewood smoked bacon, cheddar and avocado in a balsamic vinaigrette. Wine lovers and after-dinner-cocktail fanciers will appreciate the extensive list of offerings. A live piano player or a singer-guitarist serenades guests most evenings.
Reservation
Reservations suggested.
Location
9641 Sunset Blvd 90210
More Information
Casual Dining. Breakfast, lunch and dinner served. Full bar, patio dining, Sunday brunch. Entertainment.