AAA Inspection Details
Leading-edge cuisine, ingredients and perparation with extraordinary service and surroundings.
Presentation, Ingredients, Preparation, Menu
Attentiveness, Knowledge, Style, Timeliness, Refinement
Style, Materials, Tables, Seating, Ambience, Comfort
Restaurants have overall ratings in the top 20% for their Diamond Rating level, plus no member complaints in the past 12 months.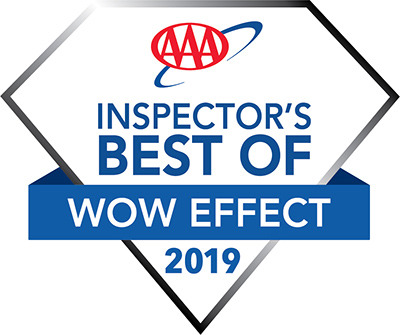 To me, the food is technically flawless and tastes extraordinary! The wine pairing is a perfect complement and is an exclamation mark on a great meal!
AAA Inspector Notes
Like the name of this restaurant implies, it is constantly renewing by featuring innovative cuisine. The tasting menu incorporates new Asian-American with French influences. Guests will be wowed by a symphony for the senses with extraordinary tastes, presentations and textures. The décor is elegantly austere, to allow diners to focus on the joy of fine dining.
Reservation
Reservations required.
Location
22 Hawthorne St 94105. Station: Yerba Buena/Moscone
Parking
valet and street only.
More Information
Fine Dining. Dinner served. Beer & wine.