AAA Inspection Details
Noteworthy by meeting the industry-leading standards of AAA inspections.
Presentation, Ingredients, Preparation, Menu
Attentiveness, Knowledge, Style, Timeliness, Refinement
Style, Materials, Tables, Seating, Ambience, Comfort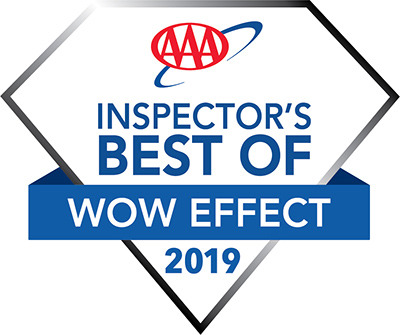 I enjoy the unique experience of a gourmet country store within a family eatery. I spend hours just browsing through the two-story building.
AAA Inspector Notes
Upon entering, you walk through a large and well-stocked gift shop offering house-made specialty items and unique gifts, which are perfect for souvenirs. Menu items offered at the restaurant have incorporated their specialty jams, sauces, and desserts from the shop. Don't miss the chicken pot pie, loaded with chunks of white breast chicken and an ample helping of vegetables baked inside a homemade pie crust. Try the seasonal lemon meringue pie for a sweet finish.
Location
2015 Monterey St 93401
More Information
Casual Dining. Breakfast, lunch and dinner served. Full bar, patio dining, happy hour. Accessibility (Call).