AAA Inspection Details
Trendy food skillfully presented in a remarkable setting.
Presentation, Ingredients, Preparation, Menu
Attentiveness, Knowledge, Style, Timeliness, Refinement
Style, Materials, Tables, Seating, Ambience, Comfort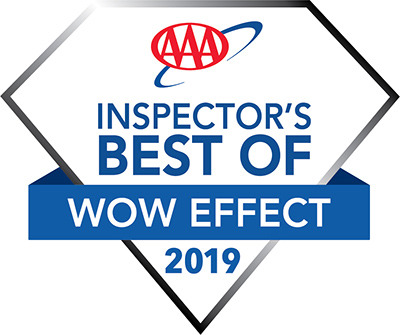 I just can't take my eyes off the beautiful bar and the ornate dark wood from the late 1800s.
AAA Inspector Notes
This cozy elegant eatery in the heart of town prepares American fare with a flair. Selections may include succulent baby back ribs, braised lamb shank with polenta, wild king salmon and macaroni and goat cheese stuffed risotto croquets. I particularly enjoyed the Dungeness crab rolls from the small plates menu.
Reservation
Reservations suggested.
Location
1347 Main St 94574
More Information
Casual Dining. Lunch and dinner served. Full bar, happy hour. Accessibility (Call).