AAA Inspection Details
Trendy food skillfully presented in a remarkable setting.
Presentation, Ingredients, Preparation, Menu
Attentiveness, Knowledge, Style, Timeliness, Refinement
Style, Materials, Tables, Seating, Ambience, Comfort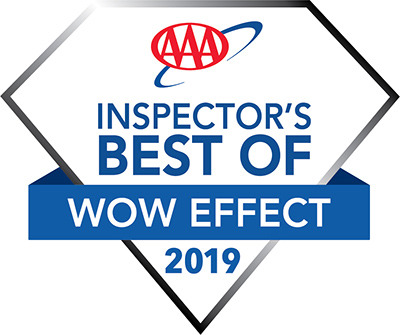 I like dining inside the most, where I marvel that I am sitting in what is boasted to be the first tavern in the new world, circa 1505.
AAA Inspector Notes
Classic Historic. Servers sport pirate head scarves at this popular restaurant with inside seating reflecting historical Spanish décor and the patio offering views of the New World's oldest city. The broad menu features starters like carpaccio, ceviche, charcutèrie and foie gras. Among the entrée choices are delicious seafood creations, in-house pastas and meats like aged beef tenderloin or spicy Dominican goat stew. Pitchers of sangria are a treat, and there's also a very nice wine list.
Reservation
Reservations suggested.
Location
25 La Atarazana 10210
More Information
Casual Dining. Lunch and dinner served. Open late. Full bar, patio dining. Smoking available.