AAA Inspection Details
Distinctive fine dining, well-serviced amid upscale ambience.
Presentation, Ingredients, Preparation, Menu
Attentiveness, Knowledge, Style, Timeliness, Refinement
Style, Materials, Tables, Seating, Ambience, Comfort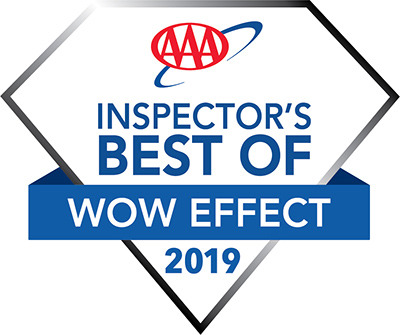 The murals, spiral staircase and stunning dining room are captivating and set the tone for the rest of the evening.
AAA Inspector Notes
Chef Paul Qui has garnered a lot of attention in recent years, by blending elements of Japanese, Spanish, Filipino and French cuisine. The menu is short and is perfect for sharing with the table. The menu heavily focuses on seafood, with a handful of Wagyu beef dishes for good measure. Truffles or a wine pairing can be added to your experience, so feel free to ask your server to help guide your evening.
Reservation
Reservations required.
Location
3201 Collins Ave 33140
More Information
Fine Dining. Dinner served. Full bar, patio dining. Accessibility (Call).