AAA Inspection Details
Trendy food skillfully presented in a remarkable setting.
Presentation, Ingredients, Preparation, Menu
Attentiveness, Knowledge, Style, Timeliness, Refinement
Style, Materials, Tables, Seating, Ambience, Comfort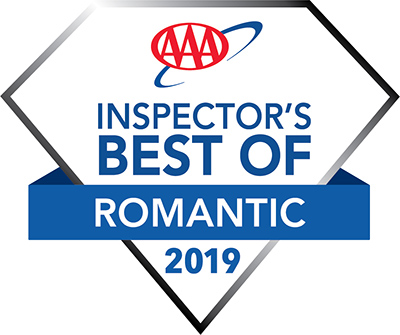 The restaurant just screams romance! I also like it for lunch with girlfriends or when I'm craving international travel!
AAA Inspector Notes
While the hustle and bustle of Buckhead is just outside, you would be forgiven for thinking you have been transported to a Parisian bistro after walking through the doors! The decadence of the restaurant is matched only by the deliciousness of the cuisine. The menu features classic bistro cuisine and delicious pastries.
Reservation
Reservations suggested.
Location
3344 Peachtree Rd NE 30326
More Information
Fine Dining. Lunch and dinner served. Full bar, Sunday brunch. Accessibility (Call).