AAA Inspection Details
Noteworthy by meeting the industry-leading standards of AAA inspections.
Presentation, Ingredients, Preparation, Menu
Attentiveness, Knowledge, Style, Timeliness, Refinement
Style, Materials, Tables, Seating, Ambience, Comfort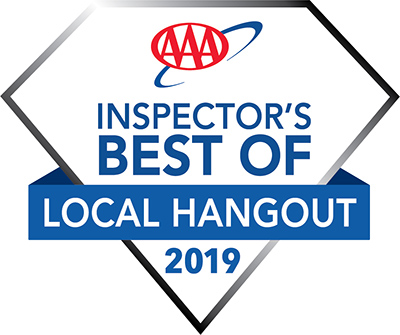 This is an Atlanta institution!
AAA Inspector Notes
"What'll you have?" is the question du jour at this absolute must for visitors to Atlanta. Employees shout the question from behind the long stainless steel counter, this has been the tradition here for more than 75 years. The food isn't fussy, just burgers, dogs and a few other sandwiches with names like "Glorified" burger or "Heavy Dog", but the experience is one not to be missed. Also, the "Frosted Orange" drink is a real treat.
Location
61 North Ave NE 30308
More Information
Quick Serve. Lunch and dinner served.