AAA Inspection Details
Trendy food skillfully presented in a remarkable setting.
Presentation, Ingredients, Preparation, Menu
Attentiveness, Knowledge, Style, Timeliness, Refinement
Style, Materials, Tables, Seating, Ambience, Comfort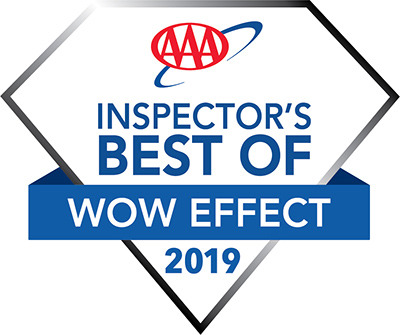 I adore the historic character of this place! They just don't build places like this anymore.
AAA Inspector Notes
This unique pub is located in the "cellar" of a historic early 1900s home. The dining room and bar have a ton of character that will capture your attention, but only until the drinks and food arrive. The menu features a variety of creative dishes, such as the beer boiled peanuts, chicken liver pâté, beef tartare, charred octopus, tongue and cheek as well as some classic pub favorites. If you have a sweet tooth and love chocolate, save room for the "Wrecking Bar" dessert. It's epic!
Reservation
Reservations suggested.
Location
292 Moreland Ave NE 30307
More Information
Brewpub. Dinner served. Open late. Wine only, patio dining. Accessibility (Call).