AAA Inspection Details
Trendy food skillfully presented in a remarkable setting.
Presentation, Ingredients, Preparation, Menu
Attentiveness, Knowledge, Style, Timeliness, Refinement
Style, Materials, Tables, Seating, Ambience, Comfort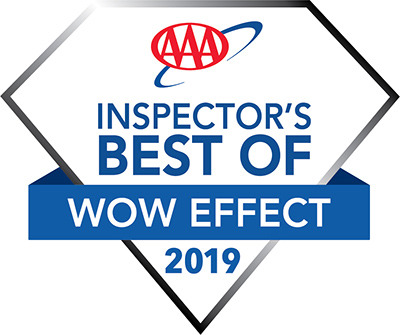 This one gets my vote for the excellent execution of traditional Korean cuisine, a beautiful dining room and the fun of cooking at the tabletop grill.
AAA Inspector Notes
Dinner turns into a dining experience when you get the opportunity to cook the meat on the table-top grill and then assemble each bite with a variety of toppings. The menu is full of delectable options such as lobster tails, squid, chicken and pork ribs. Classic Korean cuisine includes dwenjang jjigae (soybean paste soup), jeyuk (pork stir fry) and tofu steak for a meatless treat.
Reservation
Reservations suggested.
Location
3505 Gwinnett Place Dr 30096
More Information
Fine Dining. Lunch and dinner served. Full bar. Accessibility (Call).