AAA Inspection Details
Trendy food skillfully presented in a remarkable setting.
Presentation, Ingredients, Preparation, Menu
Attentiveness, Knowledge, Style, Timeliness, Refinement
Style, Materials, Tables, Seating, Ambience, Comfort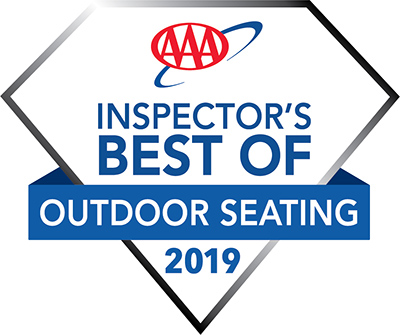 I find outdoor dining relaxing. This restaurant takes it to another level as it has a beautiful patio on the Boise River and Greenbelt.
AAA Inspector Notes
This restaurant features riverfront dining in lush surroundings alongside the Boise River. Inside, the main dining room features an enormous stone fireplace. Menu items may include North American elk loin, premium buffalo strip, lamb shank, Idaho trout and Alaskan halibut as well as juicy steaks that can be topped with shrimp, crab or lobster. Diners may want to share the large seasonal and decadent desserts.
Reservation
Reservations required.
Location
913 W River St 83702
More Information
Fine Dining. Lunch and dinner served. Full bar, patio dining, Sunday brunch, happy hour.