AAA Inspection Details
Noteworthy by meeting the industry-leading standards of AAA inspections.
Presentation, Ingredients, Preparation, Menu
Attentiveness, Knowledge, Style, Timeliness, Refinement
Style, Materials, Tables, Seating, Ambience, Comfort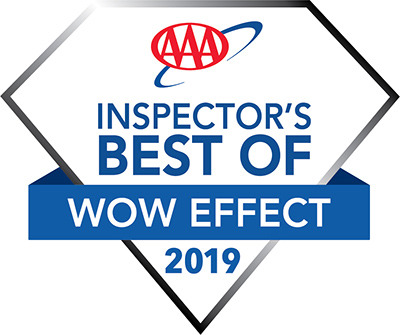 I really like the historic feel of this house with its many unique rooms for dining, providing an intimate and fun environment for gathering.
AAA Inspector Notes
Located in a renovated, historic house in a well-known neighborhood of President Lincoln, this brewery restaurant features Illinois favorites such as "the horseshoe," topped with fries, a choice of meat and cheese sauce. Quench your thirst with a choice of house-made brews.
Location
500 S 6th St 62701
More Information
Gastropub. Lunch and dinner served. Full bar, patio dining, Sunday brunch.