AAA Inspection Details
Trendy food skillfully presented in a remarkable setting.
Presentation, Ingredients, Preparation, Menu
Attentiveness, Knowledge, Style, Timeliness, Refinement
Style, Materials, Tables, Seating, Ambience, Comfort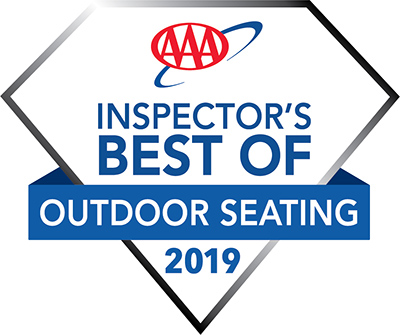 The nature setting of the outdoor patio area is my favorite spot to grab a seat on a warm evening and enjoy the greenery and glittering lights.
AAA Inspector Notes
While the lunch menu lists a wide variety of sandwiches and the dinner menu presents a tempting variety of sophisticated entrées, the coconut shrimp salad is an option not to be missed. The beautiful dining room features a vaulted ceiling and exposed beams.
Reservation
Reservations suggested.
Location
402 N Race St 61801
More Information
Casual Dining. Lunch and dinner served. Full bar, patio dining, Sunday brunch.