AAA Inspection Details
Noteworthy by meeting the industry-leading standards of AAA inspections.
Presentation, Ingredients, Preparation, Menu
Attentiveness, Knowledge, Style, Timeliness, Refinement
Style, Materials, Tables, Seating, Ambience, Comfort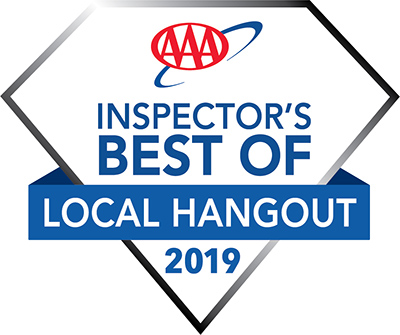 This is my favorite place to meet up with friends before the big game at the local Indiana University campus.
AAA Inspector Notes
Classic. Ask anyone in central Indiana where you should go for steaks and inevitably you will be directed to this spot. While the casual atmosphere imparts a feeling of stumbling into an Indiana University clubhouse, diners can understand the appeal and rabid fan base upon trying the first succulent morsel of steak. While the menu offers other dinner options and tasty treats such as the spicy meatball appetizer, there truly is only one reason to come here—the steaks. Plan on a lively atmosphere and a possible wait during big university events such as home basketball games.
Reservation
Reservations suggested.
Location
223 W 6th St 47404
More Information
Casual Dining. Dinner served. Beer & wine.