AAA Inspection Details
Noteworthy by meeting the industry-leading standards of AAA inspections.
Presentation, Ingredients, Preparation, Menu
Attentiveness, Knowledge, Style, Timeliness, Refinement
Style, Materials, Tables, Seating, Ambience, Comfort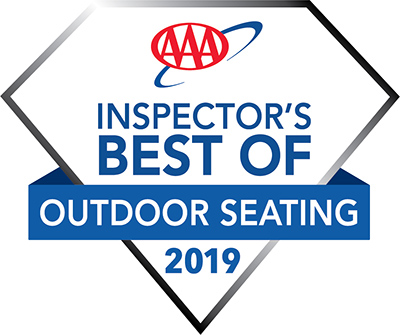 This is one of my favorite places in the area to enjoy a cold house-brew on their charming, outdoor patio.
AAA Inspector Notes
An unassuming industrial warehouse houses this brewery whose motto is "It's about the journey," and they encourage visitors to stop along the way to enjoy one of their house beers and a chef-inspired dish. Seasonal and often locally sourced ingredients are used to create an ever-changing variety of small and larger plates such as roasted cauliflower prepared with a house giardinera and a hearty pork porterhouse served with a sweet potato and bacon hash. A daily-changing gourmet salad is offered. The spacious outdoor patio is the perfect place to enjoy one of their brews in nicer weather. Bring along the kids as this restaurant is family-friendly.
Location
2825 Carlson Dr 46323
More Information
Brewpub. Lunch and dinner served. Beer & wine, patio dining. Accessibility (Call). Pet friendly (call for restrictions/fees.).