AAA Inspection Details
Noteworthy by meeting the industry-leading standards of AAA inspections.
Presentation, Ingredients, Preparation, Menu
Attentiveness, Knowledge, Style, Timeliness, Refinement
Style, Materials, Tables, Seating, Ambience, Comfort
Restaurants have overall ratings in the top 20% for their Diamond Rating level, plus no member complaints in the past 12 months.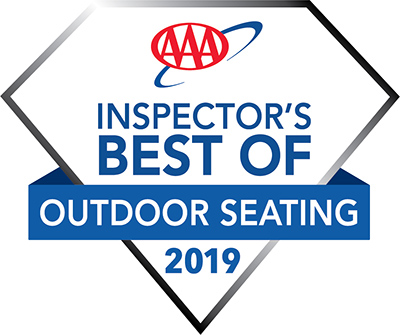 The outdoor patio area here has a great corner location making it my favorite spot for people watching on Mass Ave.
AAA Inspector Notes
A sleek, contemporary setting invites diners to enjoy an expansive variety of impressive sushi rolls, noodle dishes and gourmet entrées. The tempura-fried Mount Fuji roll is a tasty option. Highlight your evening with a beverage or two from the lengthy cocktail and martini menu. Grab a seat on the covered patio in nice weather.
Location
765 Massachusetts Ave 46202
More Information
Gastropub. Lunch and dinner served. Open late. Full bar, patio dining. Accessibility (Call).