AAA Inspection Details
Trendy food skillfully presented in a remarkable setting.
Presentation, Ingredients, Preparation, Menu
Attentiveness, Knowledge, Style, Timeliness, Refinement
Style, Materials, Tables, Seating, Ambience, Comfort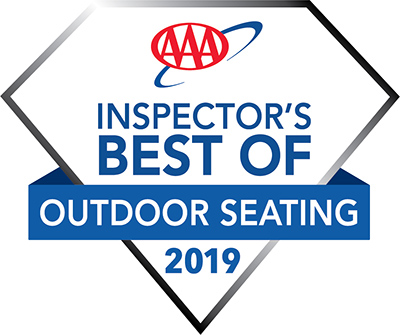 This is one of my favorite places in the city to enjoy a glass of wine in a courtyard area that's reminiscent of an old world Italian plaza.
AAA Inspector Notes
The menu at this cozy trattoria offers classic, mouth-watering Italian dishes with a variety of pasta, brick-oven pizza, hearty steaks and fresh seafood. The lunch menu has less variety and is more casual focusing on pizza and sandwiches. Menu highlights include creamy ricotta gnocchi with Gorgonzola fondue topped with sliced hanger steak or frutti di mare with squid ink linguini. The atmosphere is classy and warm with exposed brick walls, hardwood floors and colorful glass-blown lights.
Location
946 S Meridian St 46225
More Information
Casual Dining. Lunch and dinner served. Full bar, patio dining, Sunday brunch.