AAA Inspection Details
Trendy food skillfully presented in a remarkable setting.
Presentation, Ingredients, Preparation, Menu
Attentiveness, Knowledge, Style, Timeliness, Refinement
Style, Materials, Tables, Seating, Ambience, Comfort
Restaurants have overall ratings in the top 20% for their Diamond Rating level, plus no member complaints in the past 12 months.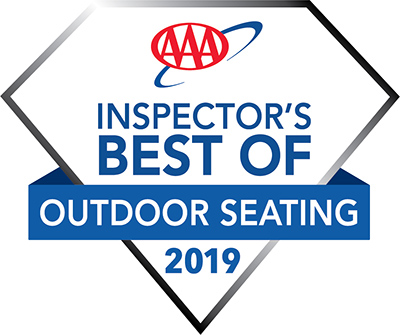 The covered outdoor seating area here is my favorite place to enjoy a meal in any weather.
AAA Inspector Notes
Fresh and flavorful plates are crafted with style at this chic and cozy urban cottage set in a historic downtown neighborhood. Using only the best local and seasonal ingredients, the chef creates an imaginative menu that changes frequently to keep things current. The reasonably priced small plates allow diners to sample several choices to share. A sommelier is available to assist with choosing the perfect wine pairing for the meal. Options are available for vegans, vegetarians and carnivores alike. Tantalize your taste buds with the sweet and savory pork belly topped with red cabbage kimchi, a duck egg and a sorghum glaze. Don't miss out on the s'mores bar which is a sweet, gooey menu staple. This is a 21 and over establishment, but worth hiring a babysitter for a visit.
Reservation
Reservations suggested.
Location
402 E 16th St 46202
Parking
on-site and street.
More Information
Fine Dining. Dinner served. Full bar, patio dining. Accessibility (Call).