AAA Inspection Details
Trendy food skillfully presented in a remarkable setting.
Presentation, Ingredients, Preparation, Menu
Attentiveness, Knowledge, Style, Timeliness, Refinement
Style, Materials, Tables, Seating, Ambience, Comfort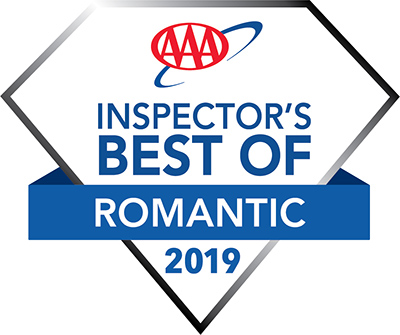 Whether dining in the outdoor courtyard or the classy dining room, this is the place I would go for a romantic date night.
AAA Inspector Notes
Off the beaten path in an office park, this refined Italian eatery offers a bar, restaurant and a few banquet rooms. The terraced dining room is filled with wood paneling, cream-colored linens, modern fabric-draped chandeliers and a glass-enclosed wine cellar used as a private dining room. Braised rabbit with polenta, herb-encrusted lamb with mint reduction and veal tenderloin are a few menu examples. The menu is lighter at lunch. The bar offers live music on Friday and Saturday.
Reservation
Reservations suggested.
Location
455 E 84th Dr 46410
More Information
Fine Dining. Lunch and dinner served. Full bar, patio dining.