AAA Inspection Details
Noteworthy by meeting the industry-leading standards of AAA inspections.
Presentation, Ingredients, Preparation, Menu
Attentiveness, Knowledge, Style, Timeliness, Refinement
Style, Materials, Tables, Seating, Ambience, Comfort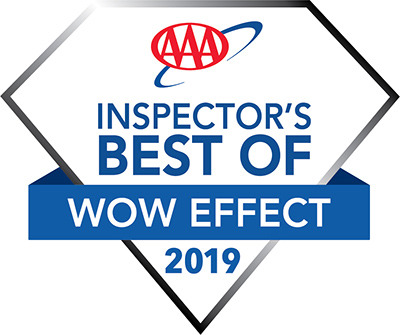 The traditional Spanish décor and hand-painted murals provide an authentic backdrop while I enjoy the tasty tapas and sangria offered here.
AAA Inspector Notes
Upon entering this restaurant guests immediately take notice of the décor reminiscent of a quaint Spanish villa, which is a most appropriate setting for the delicious tapas served here. The combo tapas appetizer is a good route for those who want an introduction to this distinctive style of cuisine. Or you might opt for the paella, a traditional and delicious choice for rice and shellfish lovers. Round out the meal with creamy homemade flan.
Location
119 Lincolnway 46383
More Information
Casual Dining. Dinner served. Full bar, patio dining.