AAA Inspection Details
Trendy food skillfully presented in a remarkable setting.
Presentation, Ingredients, Preparation, Menu
Attentiveness, Knowledge, Style, Timeliness, Refinement
Style, Materials, Tables, Seating, Ambience, Comfort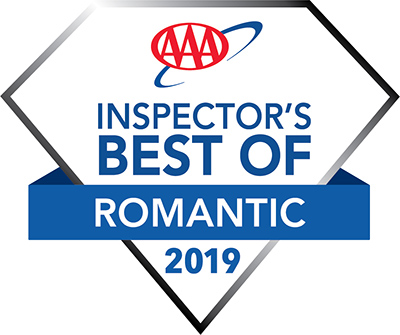 You will be holding hands, gazing into each others eyes, as you sit on your private terrace, decorated with rose petals, rows of candles and bubbly!
AAA Inspector Notes
The dining room and the menu sizzle with style at this upbeat contemporary eatery. Sit indoors facing the wood-fire-oven and floor-to-ceiling wine rack or on one of the shared or private patios. Featuring an exotic mix of top-quality imported meats, pastas and seafood, the menu includes such dishes as shrimp and octopus tacos, beef tongue with coriander and lamb lasagna. If you are adventuresome, try the baked wild boar, the signature dish. Couples can book ahead and order a three-course romantic meal served on a private terrace.
Reservation
Reservations suggested, for dinner.
Location
4152 Golfo de Cortes
Parking
valet and street only.
More Information
Fine Dining. Lunch and dinner served. Open late. Full bar, patio dining.