AAA Inspection Details
Trendy food skillfully presented in a remarkable setting.
Presentation, Ingredients, Preparation, Menu
Attentiveness, Knowledge, Style, Timeliness, Refinement
Style, Materials, Tables, Seating, Ambience, Comfort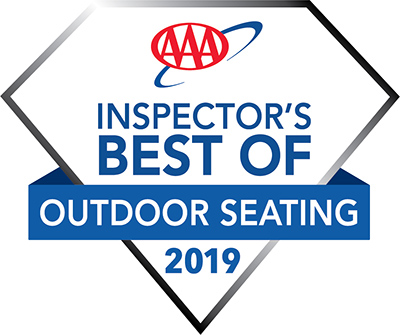 I love to sit on the terrace at night, listen to the live music and admire the collection of fine boats in the Marina.
AAA Inspector Notes
A charming, awning-covered pier at the water's edge is part of the setting at this restaurant. The menu lists pizza and a full range of Italian pasta and meat dishes, as well as both American and Mexican breakfast selections.
Location
Condominio Puesta del Sol Local 2 48354
More Information
Fine Dining. Breakfast, lunch and dinner served. Full bar, patio dining.