AAA Inspection Details
Trendy food skillfully presented in a remarkable setting.
Presentation, Ingredients, Preparation, Menu
Attentiveness, Knowledge, Style, Timeliness, Refinement
Style, Materials, Tables, Seating, Ambience, Comfort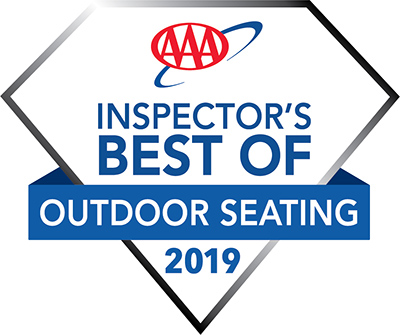 I really enjoy this spot's large outdoor patio with its twinkling lights, view of a serene lake and multiple fire pits. It's the perfect summer spot.
AAA Inspector Notes
This hip establishment embraces the farm-to-table movement with gusto. Nearly every dish includes several ingredients from local farms. The fried chicken is the simplest dish on the menu and also the most popular. A lovely way to start the meal is with a house-crafted cocktail like the boulevardier made with local spirits.
Reservation
Reservations suggested.
Location
10551 Mission Rd 66206
More Information
Gastropub. Lunch and dinner served. Full bar, patio dining, Sunday brunch. Accessibility (Call).