AAA Inspection Details
Trendy food skillfully presented in a remarkable setting.
Presentation, Ingredients, Preparation, Menu
Attentiveness, Knowledge, Style, Timeliness, Refinement
Style, Materials, Tables, Seating, Ambience, Comfort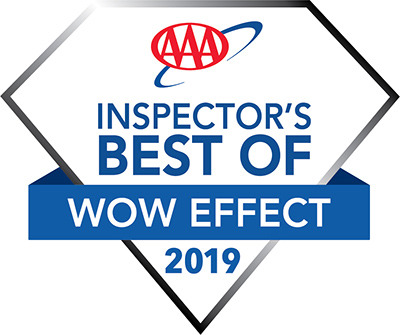 Walking into this cozy café, I felt transported into another era and continent. The rustic décor with ethnic flavor enhanced my dining experience.
AAA Inspector Notes
Historic. This intimate bistro pays tribute to Pamplona, the Basque city known for its bullfighting and being one of Ernest Hemingway's getaways, which is reflected in the décor. The house specialty is Paella Valenciana, the chef's version of the traditional Spanish dish, which takes an hour to prepare. Pair this with one of many specialty Spanish wines in stock. Many small plates are offered, encouraging diners to share multiple selections.
Location
631 Jefferson St 70501
Parking
on-site and street.
More Information
Fine Dining. Dinner served. Full bar, patio dining, happy hour.