AAA Inspection Details
Noteworthy by meeting the industry-leading standards of AAA inspections.
Presentation, Ingredients, Preparation, Menu
Attentiveness, Knowledge, Style, Timeliness, Refinement
Style, Materials, Tables, Seating, Ambience, Comfort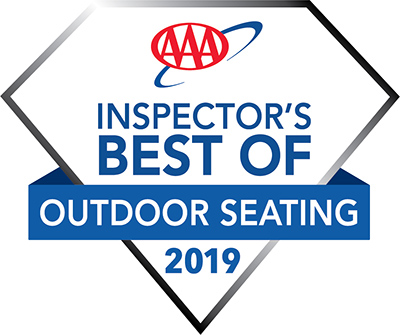 The fresh and tasty lobster rolls, the crispy fried clams and the panoramic rocky coast make this a favorite Maine experience.
AAA Inspector Notes
Classic Historic. Popular with locals and tourists alike, the oceanfront lobster shack has been a staple for 50 years and continues to provide fresh-off-the-boat seafood and great views of lighthouses and the rocky coastline. Specialties include fried clams, New England clam chowder and lobster stew, as well as lobster dinners and rolls. Desserts are made on the premises. Diners will often bring their favorite libation to sip on while enjoying their meal.
Location
225 Two Lights Rd 04107
More Information
Quick Serve. Lunch and dinner served. Patio dining. No A/C.