AAA Inspection Details
Noteworthy by meeting the industry-leading standards of AAA inspections.
Presentation, Ingredients, Preparation, Menu
Attentiveness, Knowledge, Style, Timeliness, Refinement
Style, Materials, Tables, Seating, Ambience, Comfort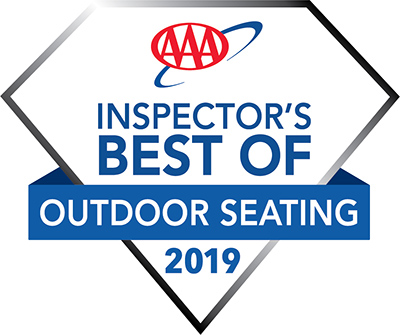 Sitting on the outdoor deck overlooking the water, cracking crabs and enjoying a beer, what could be better? Come early, the deck fills up fast.
AAA Inspector Notes
This authentic waterfront crab house, set off the beaten path on Mill Creek, is a favorite of locals. Steamed blue crab with Old Bay Seasoning is the house specialty. The menu also includes a variety of fish platters and landlubber choices. The rustic, waterfront setting is the perfect backdrop for enjoying some crabs and a beer. The popular outdoor deck fills up quickly. Reservations are not accepted on weekends.
Location
458 Forest Beach Rd 21409
More Information
Casual Dining. Lunch and dinner served. Full bar, patio dining, happy hour.