AAA Inspection Details
Leading-edge cuisine, ingredients and perparation with extraordinary service and surroundings.
Presentation, Ingredients, Preparation, Menu
Attentiveness, Knowledge, Style, Timeliness, Refinement
Style, Materials, Tables, Seating, Ambience, Comfort
Restaurants have overall ratings in the top 20% for their Diamond Rating level, plus no member complaints in the past 12 months.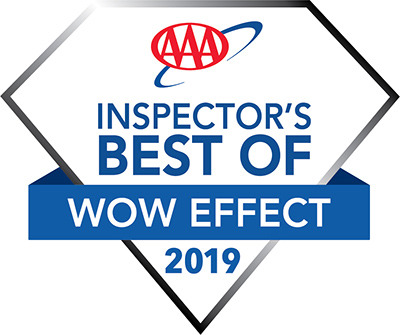 Where to start? I suggest, the four-course option and enjoy the experience. Try to get a view towards the kitchen and watch the masters create.
AAA Inspector Notes
The innovative menu is forged by American cuisine inspired by roots in the Southern Lowcountry and prepared using classic French techniques. The concept is for guests to build their own tasting menu, select from three to six courses; dessert is included. The seasonal choices feature an extensive selection of hot and cold appetizers, fish and shellfish, bird and game dishes, as well as various meats. Wine pairings are available from the well-chosen, ample wine list. The skilled kitchen staff expertly prepares and artistically presents each dish, while a professional, attentive and knowledgeable staff caters to guests in an understated yet upscale dining room. Valet parking is complimentary.
Reservation
Reservations suggested.
Location
1000 Lancaster St 21202
Parking
valet and street only.
More Information
Fine Dining. Dinner served. Full bar. Accessibility (Call).