AAA Inspection Details
Trendy food skillfully presented in a remarkable setting.
Presentation, Ingredients, Preparation, Menu
Attentiveness, Knowledge, Style, Timeliness, Refinement
Style, Materials, Tables, Seating, Ambience, Comfort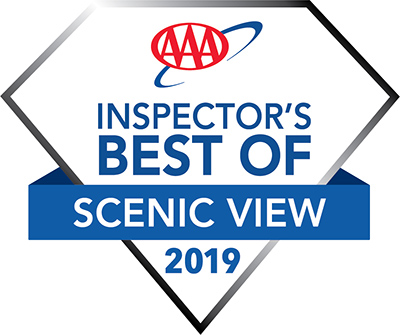 The elegant dining room sits on the wharf, so be sure to request a table with a spectacular water view that is best enjoyed just before sunset.
AAA Inspector Notes
Classic. For almost 50 years, patrons have been returning to this harbor front restaurant for a candlelit dinner or weekend brunch on the waterfront deck. Dinner is especially inviting with strategically placed lighting from the wood rafter ceiling hitting original artwork hung on the walls. Local seafood is prepared with Mediterranean influences and local island-grown herbs and produce. The signature clam bake with buttered lobster, fingerling potatoes, sweet corn, chorizo and littleneck clams is popular. For dessert, try the raspberry rhubarb galette which is baked to order and served with whole milk yogurt sorbet. Servers are formally trained and go out of their way to make sure you enjoy the dining experience.
Reservation
Reservations suggested.
Location
6 Harbor Square 02554
Eco Certification
The Green Restaurant Association, a national non-profit, helps restaurants become more environmentally sustainable in their use of food, water, energy, waste, chemicals, disposables and more.
More Information
Fine Dining. Dinner served. Full bar, Sunday brunch.