AAA Inspection Details
Noteworthy by meeting the industry-leading standards of AAA inspections.
Presentation, Ingredients, Preparation, Menu
Attentiveness, Knowledge, Style, Timeliness, Refinement
Style, Materials, Tables, Seating, Ambience, Comfort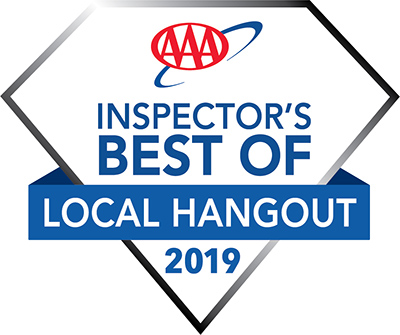 Frequented by locals chowing on reasonably priced fare and enjoying regional craft brews on draft.
AAA Inspector Notes
Classic. This venerable favorite has been serving locals and tourists since 1969. Red-and-white checkered tablecloths and walls lined with decorative wooden signs from local Cape Cod businesses add to the unique charm of this casual pub. The menu features club sandwiches, burgers, fried seafood and homemade desserts. Try their signature fish and chips and jumbo stuffed clam, which is larger than your hand, for the complete New England experience.
Location
38 Main St 02653
More Information
Casual Dining. Lunch and dinner served. Full bar, Sunday brunch.