AAA Inspection Details
Noteworthy by meeting the industry-leading standards of AAA inspections.
Presentation, Ingredients, Preparation, Menu
Attentiveness, Knowledge, Style, Timeliness, Refinement
Style, Materials, Tables, Seating, Ambience, Comfort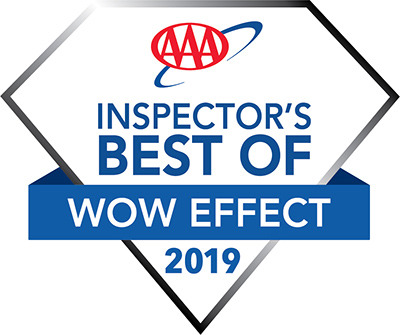 If you came to town for the history, this colonial-era dining experience won't disappoint. I love the charm of the rustic wood beams and fireplaces.
AAA Inspector Notes
Historic. Step back in time at this 1771 inn, which was founded by Col. Ebenezer Crafts, while servers provide bright and cheery service. The menu centers on innovative New England fare, classic comfort dishes and old standbys, such as New England clam chowder, baked onion soup with three cheeses, Yankee pot roast and traditional turkey dinner. The breads and desserts are yummy; all are made on the premises.
Reservation
Reservations suggested.
Location
277 Main St 01566
More Information
Casual Dining. Breakfast, lunch and dinner served. Full bar, patio dining. Accessibility (Call).