AAA Inspection Details
Noteworthy by meeting the industry-leading standards of AAA inspections.
Presentation, Ingredients, Preparation, Menu
Attentiveness, Knowledge, Style, Timeliness, Refinement
Style, Materials, Tables, Seating, Ambience, Comfort
Restaurants have overall ratings in the top 20% for their Diamond Rating level, plus no member complaints in the past 12 months.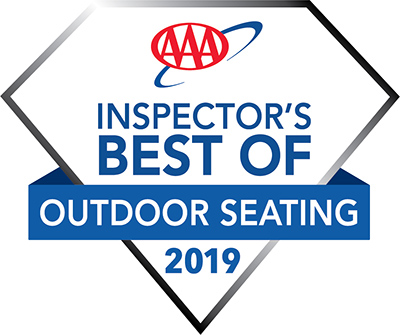 On a sunny day, there's nothing I enjoy more than kicking back on the patio and enjoying the picturesque view of Boardman Lake.
AAA Inspector Notes
Housed in a former train depot, this hip yet relaxed brewery is a great spot for a quick lunch or a casual dinner with friends. Fresh meats, cheeses and veggies are used in preparing thin-crust individual pizzas and salads. Enjoy a terrific variety of homemade microbrews, including porters, IPAs and wheats, which are available on a seasonally rotating basis.
Location
642 Railroad Pl 49686
More Information
Brewpub. Lunch and dinner served. Beer only, patio dining. Accessibility (Call).