AAA Inspection Details
Noteworthy by meeting the industry-leading standards of AAA inspections.
Presentation, Ingredients, Preparation, Menu
Attentiveness, Knowledge, Style, Timeliness, Refinement
Style, Materials, Tables, Seating, Ambience, Comfort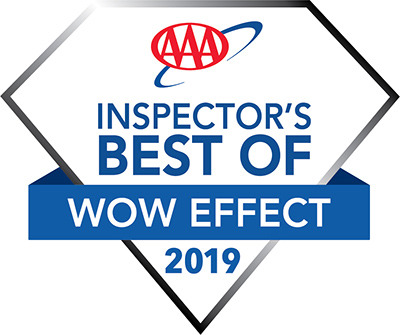 There's a nostalgic feel to this place that brings back fond memories of the hometown pizzeria that our family frequented when I was a child.
AAA Inspector Notes
Classic. Delicious made-from-scratch thin crust pizza has been satisfying diners at this renowned downtown spot since 1969. Garlic bread, spaghetti and a few sandwiches are also offered. Guests can watch foods being made in the open kitchen.
Location
524 S Front St 56001
More Information
Casual Dining. Lunch and dinner served. Beer & wine.