AAA Inspection Details
Trendy food skillfully presented in a remarkable setting.
Presentation, Ingredients, Preparation, Menu
Attentiveness, Knowledge, Style, Timeliness, Refinement
Style, Materials, Tables, Seating, Ambience, Comfort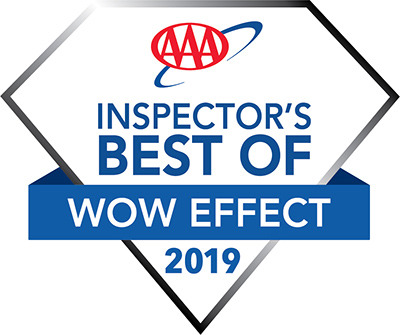 It's so fun to watch the planes land and take off while I dine. There's great aviation memorabilia to ponder inside and outside too!
AAA Inspector Notes
Experience a hip bar, thoughtfully-designed dining room and a taste of history at this restaurant located in the control tower for the Downtown St. Paul Airport. The roasted wild mushroom toast is a great starter course. Bone-in pork ribeye and hanger steak sourced from an area farm are highlights on the menu of chef-composed dishes.
Location
644 Bayfield St 55107
More Information
Casual Dining. Breakfast, lunch and dinner served. Sunday brunch.