AAA Inspection Details
Noteworthy by meeting the industry-leading standards of AAA inspections.
Presentation, Ingredients, Preparation, Menu
Attentiveness, Knowledge, Style, Timeliness, Refinement
Style, Materials, Tables, Seating, Ambience, Comfort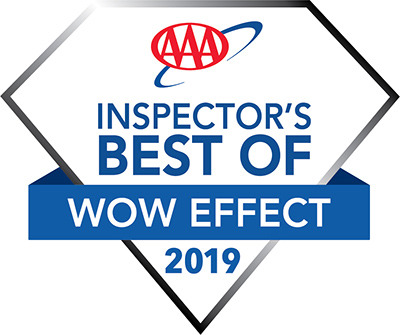 The signature New York Strip, seasoned and grilled to perfection, is my go-to at this renowned supper club.
AAA Inspector Notes
Delicious aged steaks grilled on open charcoal broilers are offered at this popular restaurant run by the same family since the 1960's. Lobster, walleye and chicken are also featured on the menu. The multiple dining rooms fill up quickly, so be sure to make a reservation. An ever-growing wall of fame honors local sports legends.
Reservation
Reservations suggested.
Location
531 W 7th St 55102
More Information
Casual Dining. Dinner served. Full bar, happy hour. Accessibility (Call).