AAA Inspection Details
Noteworthy by meeting the industry-leading standards of AAA inspections.
Presentation, Ingredients, Preparation, Menu
Attentiveness, Knowledge, Style, Timeliness, Refinement
Style, Materials, Tables, Seating, Ambience, Comfort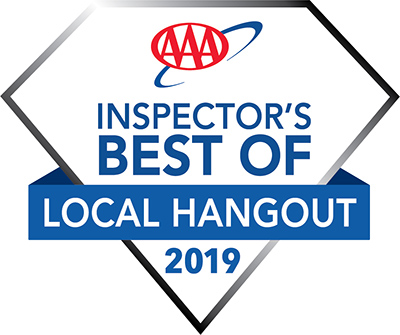 This local hot spot is a great place to meet up with friends to share a gourmet wood-fire-grilled pizza or sample their house-made pastas.
AAA Inspector Notes
This bustling eatery offers a spacious dining room, including an open kitchen for those who like a show with their dinner. Skilled chefs twirl pizza dough in the air, toss sizzling pans of handmade pasta and call out orders in impressive assembly-line fashion. The pistachio ravioli is rich and decadent, yet not overfilling. The caprese salad, made with seasonal heirloom tomatoes, is a fresh delight. Round out your meal with one of a plethora of unique gelato flavors, all created in house.
Location
7734 Forsyth Blvd 63105
Parking
on-site and street.
More Information
Casual Dining. Dinner served. Full bar, patio dining, Sunday brunch, happy hour. Accessibility (Call).