AAA Inspection Details
Noteworthy by meeting the industry-leading standards of AAA inspections.
Presentation, Ingredients, Preparation, Menu
Attentiveness, Knowledge, Style, Timeliness, Refinement
Style, Materials, Tables, Seating, Ambience, Comfort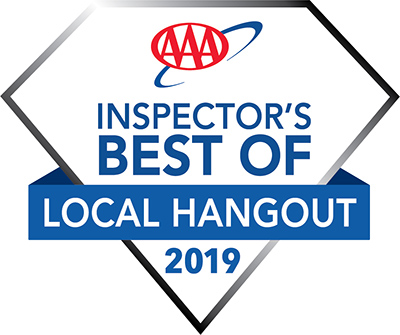 When I walk in this spot, I am treated like family by everyone inside. The staff and many regulars are always happy to chat.
AAA Inspector Notes
Be sure to come hungry as the portions are large and the options are all enticing. The onion rings are a fantastic start to any meal, and you cannot walk away without trying the "Pear Tree" salad. The setting is casual contemporary-country, and the feel of the restaurant is like you are kicking back at an old friend's place. Relax, have a drink and let the staff take care of you.
Location
1407 N Missouri St 63552
More Information
Casual Dining. Lunch and dinner served. Full bar. Accessibility (Call).