AAA Inspection Details
Noteworthy by meeting the industry-leading standards of AAA inspections.
Presentation, Ingredients, Preparation, Menu
Attentiveness, Knowledge, Style, Timeliness, Refinement
Style, Materials, Tables, Seating, Ambience, Comfort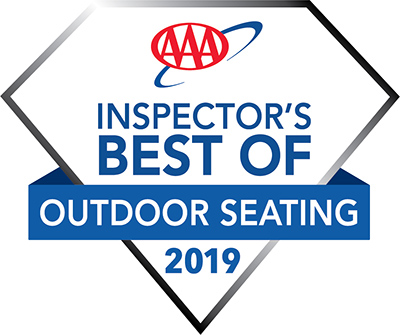 I prefer to come here for lunch in the early afternoon to listen to a wide variety of chirping birds and search for the sly crocodile in the lagoon.
AAA Inspector Notes
This delightful open-air eatery fronts a lagoon filled with turtles. Iguana sightings are also a good bet in this natural setting. The menu features both local and regional Mexican fare with an emphasis on fresh fish and seafood. Cooked-to-order shrimp is one of the house specialties.
Location
La Jarretaderas S/N 63735
More Information
Casual Dining. Lunch and dinner served. Full bar, patio dining. No A/C.