AAA Inspection Details
Trendy food skillfully presented in a remarkable setting.
Presentation, Ingredients, Preparation, Menu
Attentiveness, Knowledge, Style, Timeliness, Refinement
Style, Materials, Tables, Seating, Ambience, Comfort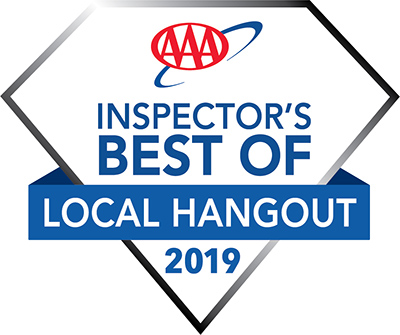 This is one of my favorite places to enjoy a lively brunch with the local crowd.
AAA Inspector Notes
This popular and contemporary restaurant made a name for itself very quickly by serving an amazing fusion of Jamaican and New Mexico flavors. The mostly white décor with very bright accent colors and local artwork matches the vibrant menu items. The unlimited mimosas and live entertainment pack guests in during Sunday brunch.
Location
9275 W Russell Rd, Ste 190 89148
More Information
Casual Dining. Breakfast, lunch and dinner served. Full bar, patio dining, Sunday brunch.