AAA Inspection Details
Noteworthy by meeting the industry-leading standards of AAA inspections.
Presentation, Ingredients, Preparation, Menu
Attentiveness, Knowledge, Style, Timeliness, Refinement
Style, Materials, Tables, Seating, Ambience, Comfort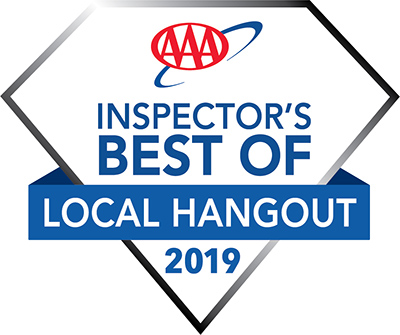 I sometimes walk to this great neighborhood restaurant for fresh and flavor-packed cuisine. I always see a friend to enjoy a glass of wine with.
AAA Inspector Notes
You will not find a more authentic Italian restaurant in Las Vegas. Most meats and cheeses are imported straight from Italy and all sauces and bread are made in-house. This family-owned-and-operated neighborhood favorite cannot be passed up.
Location
10690 Southern Highlands Pkwy, #103 89141
More Information
Casual Dining. Lunch and dinner served. Full bar. Accessibility (Call).