AAA Inspection Details
Trendy food skillfully presented in a remarkable setting.
Presentation, Ingredients, Preparation, Menu
Attentiveness, Knowledge, Style, Timeliness, Refinement
Style, Materials, Tables, Seating, Ambience, Comfort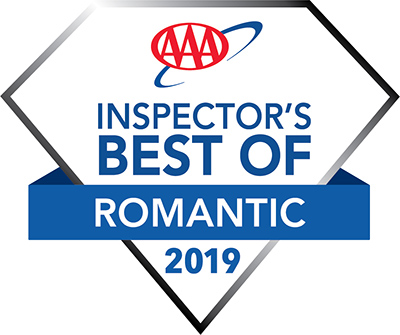 Regardless of the trendy restaurant boom in Montclair, this now well-established spot still holds the most warmly romantic card tightly in its grasp.
AAA Inspector Notes
The storefront restaurant borrows its name from the Italian, and it lives up to its definition on a nightly basis. There is a certain charm, glamour and fascination, with its saffron-colored walls, minimalist decor and cosmopolitan menu. Pastas are made in-house, and the pappardelle with braised beef, caramelized onions and shredded Gorgonzola just about nears perfection. A romantic and relaxed mood predominates. The establishment has no liquor license, but there is an excellent selection of fine wines available to purchase from a local shop, which they will deliver pronto to your table. The server will provide this separate menu.
Reservation
Reservations suggested.
Location
331 Bloomfield Ave 07042
More Information
Fine Dining. Dinner served.