AAA Inspection Details
Trendy food skillfully presented in a remarkable setting.
Presentation, Ingredients, Preparation, Menu
Attentiveness, Knowledge, Style, Timeliness, Refinement
Style, Materials, Tables, Seating, Ambience, Comfort
Restaurants have overall ratings in the top 20% for their Diamond Rating level, plus no member complaints in the past 12 months.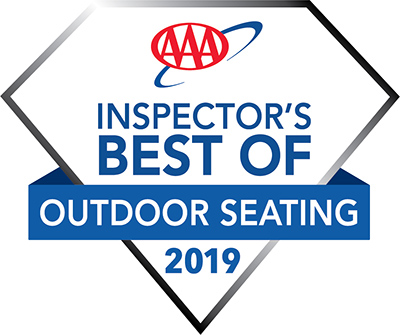 This is among the most prime spots to grab an outdoor table and feel the energy of Park Avenue's smooth and stylish financial elite.
AAA Inspector Notes
On the first floor of New York's first glass skyscraper, this iconic restaurant has a cool reserved feel on the surface. But once inside it's a top-spot for Manhattan's Park Avenue elite to entertain, network and experience a Milan culinary magic and great service. Expect Northern Italian grown-up food here, smartly seasoned with upmarket garnishes. Truffles are on the menu; exquisitely made pasta, fresh North Atlantic seafood; the veal chop is impeccable. The terrace is a prime Midtown setting. A highly upscale and refined breakfast is served, as many of the captains of finance work nearby. Service throughout the restaurant is impeccably professional and this elevates the overall experience to another level altogether.
Reservation
Reservations required.
Location
390 Park Ave 10022. Station: Lexington Av/53 St
More Information
Fine Dining. Breakfast, lunch and dinner served. Full bar.