AAA Inspection Details
Noteworthy by meeting the industry-leading standards of AAA inspections.
Presentation, Ingredients, Preparation, Menu
Attentiveness, Knowledge, Style, Timeliness, Refinement
Style, Materials, Tables, Seating, Ambience, Comfort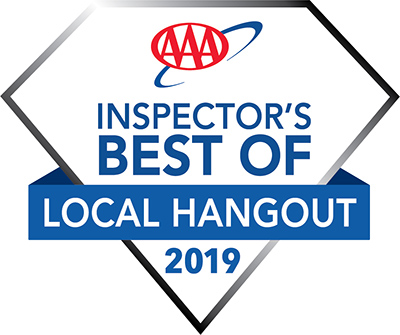 The dining room is a stage show here as the real players behind the scenes of Broadway sit, kibitz, make deals or simply reminisce.
AAA Inspector Notes
Classic. A city institution in the heart of the theater district, this eatery is known for colorful autographed caricatures of famous showbiz faces lining the walls, and a nostalgic mid-20th-century atmosphere. The waiters, sporting bright red jackets and black ties, are old pros and work the room like its a stage. Cannelloni au gratin, shrimp Sardi, steak tartar and crab cakes are old-time favorites. Both a prix-fixe lunch, and a pre-theater dinner are available.
Reservation
Reservations suggested.
Location
234 W 44th St 10036. Station: 42 St-Port Authority
More Information
Casual Dining. Lunch served. Full bar.