AAA Inspection Details
Leading-edge cuisine, ingredients and perparation with extraordinary service and surroundings.
Presentation, Ingredients, Preparation, Menu
Attentiveness, Knowledge, Style, Timeliness, Refinement
Style, Materials, Tables, Seating, Ambience, Comfort
Restaurants have overall ratings in the top 20% for their Diamond Rating level, plus no member complaints in the past 12 months.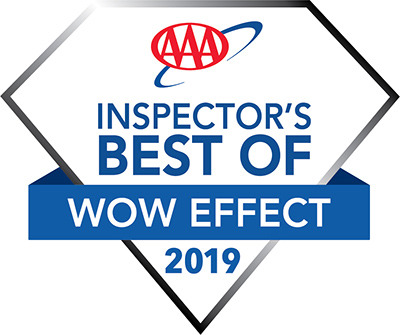 Even though I dined alone, I never had so much fun and learned so much while enjoying this culinary adventure.
AAA Inspector Notes
The abundant resources of the Hudson Valley are harvested with such craft and expertise at this artisan eatery that the experience borders on the transcendent. There are no menus, instead guests are presented with a list of seasonal ingredients, mostly farm grown on the surrounding rolling acres. The modernist renovation of a converted dairy barn has been painstakingly restored with exposed beams, plank wood floors and gorgeous lighting which casts a warm glow over the room. Service is top notch, knowledgeable and witty, as a procession of artisans present their offerings plate by plate. The restaurant can accommodate those with food allergies. This highly sophisticated eatery is not recommended for children under 10 years old, as a typical meal lasts three and a half hours.
Reservation
Reservations required.
Location
630 Bedford Rd 10591
Parking
on-site and valet.
More Information
Fine Dining. Dinner served. full bar. Semiformal attire. Accessibility (Call).